Every now and then, an artist comes along who inspires a generation. And a majority of the time, an artist just comes along. Then once in a blue moon, even less than every now and then, you come across someone as amazing as the person I am about to share with you. Known simply as The Love Man, his unique style raises many questions. Of Jamaican descent, he was raised in New York and New Jersey. But, in attempt to be brief, because words aren't able to properly convey the essence of the Love Man, I present you with a few of his videos. Followed by an exclusive interview with the Love Man himself. This is as real as it gets.
Take a look as he walks you through his creative process for his remix of Rude Boy which features Rihanna.
The Love Man is releasing a new album, Heart of Love, for Valentine's Day. Here's his synopsis of the album.
To get a little more familiar with the Love Man, delve into his music at www.myspace.com/lovemannumberonehits.
I'm sure you all, just like me, have many questions. And I've gotten the answer to those questions for you. Here's a completely unedited, raw, and uncut interview with the king of love music himself, The Love Man.
Tell us a little about the Love Man. Where did you get your start in music? Who encouraged you? 
 to tell u a little about the love man. well basically he  debut in 2002, with the first three love albums, and from that he has been hitting the charts with # 1 hits singles.. non stop.. up to this day he is called the king of love music, from the sounds of berry white, and more he found his way to smooth the ladies down, with smooth love songs. so now almost a century later he makes his big return with the amazing love album Heart of Love.. singer, song writer, performer, dancer, from R&B, Rap, and Reggae, the music has you locked. no one really encouraged me music is life growing up i listen to a lot of artists and one day i just wanted to write my own and let people feel good, and relax and listen to good music.
Throughout your century long career, music has gone through a few different stages. How do you think the climate of music has changed since you first started? How have you been able to adapt to these changes and remain so consistent?
Great question, from my early days in the business I think those's were the best times in music, however when its in your blood don"t matter how many change"s come along u will find your way to make it through anything. To adapt to new change"s u have to stay flesh, and listen to what  the people want to hear. but for this album i wanted to take it back in the day and create something special for everyone… Im always writing , what"s in my heart and evening something for everyone, im bless to have wrote some many songs over the years, in so many different styles.
Amazing. What has been the most challenging aspect as far as staying flesh and not deteriorating? Especially after a century? A lot of artists suffer, not only physically, but creatively over such spans of time. Take us through your creative process and how you've been able to avoid an almost inevitable fate. 
Well most times when u put out a single as an artist, you have to make sure that is what the people is listening to. rather its in the clubs, streets etc.. As we speak right now im writing because music is always in me, and i always want to give the music world something to enjoy, so i put together a flesh vibe, to the sounds that i hear now and i roll with it.. The most important key is being a mix master at this game. And don"t think you can do it, that"s what happen to lot of great artist"s over the years, they just gave up.. So that"s what i do, and to be where i am today..
Correct me if I'm wrong, but you have a very strong focus on love music. Are you consciously making an effort to create this style of music? Or does the atmosphere come about organically while you're in the studio? 
 No your right, love music goes with the name Love Man, that"s what im about. But like i said before i can do different style"s of music, but i just wanted to bring back the Love Man that every one first knew with the smooth soul R&b music. And speaking of which this album is dedicated to the love of my life… When im in the studio and im playing the piano, most  times these"s songs come out of no where, the vibe is there, and im thinking about my love and how i can make a love cd that u can just turn on and play forever.. And im sure when the music world hear this one it will be just that..
The Love Man playing the piano.
Although you have a very unique sound, which artists do you feel are most similar to you in overall style and musical ability? Who have been your biggest inspirations? 
WOW, i must say artists such as Usher, R.kelly, Barry white, Brain McKnight. My biggest inspirations has been the late great Micheal Jackson,and  R. Kelly  two great artists that worked very hard over there carriers and showed the world what they are made off…
 Wow, indeed. In one of your vlogs, you mentioned working with Rihanna on the Rude Boy Remix. Tell us about how you and Rihanna linked up and how you turned Rude Boy into a number one world premiere single. Did you reach out to her? Or did she reach out to you? What was the studio session like? Do you two still maintain a relationship, whether it be business or personal, to this day? 
 Well on the Rude boy remix, the way how that came about, was when i first heard the song, i was feeling it, around that time i was also working on my mix tape. so i thought it was a good idea for me and her to do a remix so i reached out to her and she said sure we could do this, and from that point on i wrote my part and put some heat to the fire… there u have it a hot ass remix with rude boy and rude girl lol. IN the studio working with any artist is always a blessing, and i have a lot of fun, because most times u come from different worlds of music and when your able to put them both together they end up special.
Studio Recording of the Rude Boy Remix
Do you two still maintain a relationship, whether it be business or personal, to this day? Are there any plans to get in the studio with her again, or any other artists? 
Yes we still maintain a business relationship, no plans right now on another track with her at the moment.  There are plans with other upcoming artists but now right now..
 Having the right features can make or break a song/album. Which artists have you been in talks with? Which one of them do you look forward to working with the most? 
 Say that again,  well the artists that i look forwarded to work with the most is MR, R. KELLY and Usher, as far as other artists still looking around and listening  to the sounds of there work.
 Yeah, say that again. You seem to mention WWIII Studios a lot in your vlogs. Is this the studio where you crafted your legacy? How did you get access to the studio? Who let you in? 
 OH yes, WWIII is very dear to me i own it all to my boy Sweetz we did so much music been friends for about 15 years, and then starting during music together as he built his studio… I will always remember the best times in there to bad it was an end of an era last summer as he moved.. But music will never stop and we did so much unrelease hits…  the legacy lives forever. thank u.
 The Loveman and Sweetz. Alone in the studio. Making love music. Together. That's truly magical. I love a progressive society. Do you ever plan on releasing those unreleased hits? Or are those something special between you and Sweetz that won't be released to the public? 
WOW, great question, right now we are still on the up and up about that. But we are very glad that our last project Heart of Love, will be release next week… However i think out of all the unreleased hits this love album right here is one of the most  biggest one"s of them all that's special for us..
 The Love Man live in Newark, NJ for his debut performance.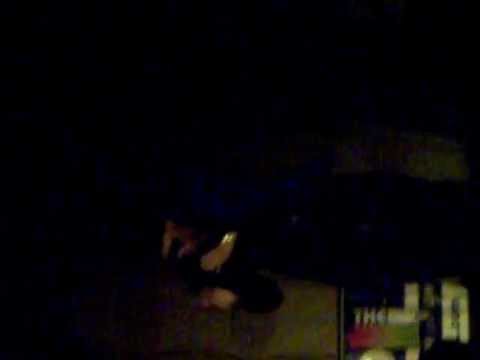 The Love Man live in Jamaica for one of his international performances.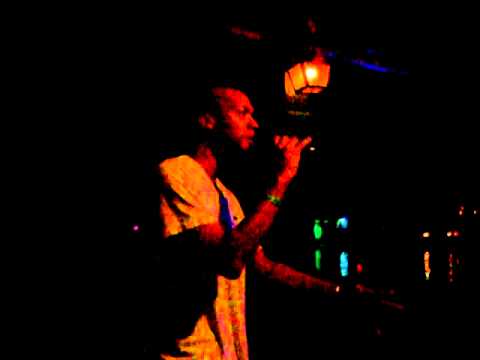 Your new album, so poetically named, Heart of Love, is scheduled to drop on Valentine's Day. Are you hoping couples around the country use this as the soundtrack for a night of romance?
 YES and deed that"s what i was thinking on every track when i wrote and record it, i think that the music world was well over due for a love album like this.. and im so happy that GOD has given me the gift to produce such a romance project like it..
 Do you, the Love Man, make love to your own music?
 That"s funny, but to answer the question, no i don"t but i think i may just try that… lol.
 I think everyone should try it. It'd really alter the dynamics of a relationship. Now, throughout your century long career, you've worked with artists such as Rihanna, performed in Jamaica, had countless world premiere unreleased #1 hits, and defined an entire genre of music. How do you still remain so down to Earth and centered? You've lived a life most people couldn't fabricate if they tried. What keeps you so humble and in touch with reality?
The best way to stay humble is just knowing your self, and what is really important to you, to get to the top. Im bless to have had such a wonderfully music carrier, and to have gave the music world, something special on each album i did..
Truly amazing. That's all the questions I have for you. The new album Heart of Love drops today. Would you like to leave us with any last words? 
 Thank u, my last words would be to all my fans out there thank u for all your support, through out the years of my carrier and i hope u all love the new love album Heart of Love, happy valentine"s day. your truly The Love Man, and a very special thanks to the love of my life, for making all this possible again..
I urge you to check out the rest of his videos on his Telly account http://telly.com/LOVEMANNUMBER1.
To keep up with updates from the Love Man you can visit his blog at http://lovemannumberone1.blog.com/
You can find his new singles off the Heart of Love album on http://www.reverbnation.com/thelovemannumber1.
Well, there's not much left to say. Everything really speaks for itself. Until next time.