Let me start this post that I'm sure will be a classic off with these words: I have not ever been in my past or present, a weedman. No diss to my herbal entrepreneurs though, I appreciate you and will continue to purchase $25 – 100 of kush to support your imaginary rap career. Even as reckless and daring as I am, I'm pretty sure I'm smart enough to know where my weedman career will eventually lead me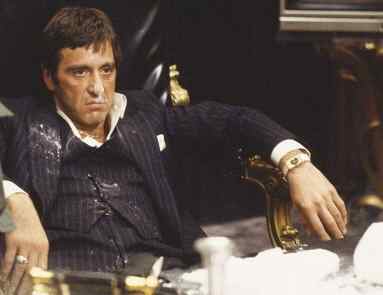 So I'll just stick to the plan of breaking into the coke game after I assassinate Lulu while he's doing a line in his leather slacks. Since I won't be using any of these skills in weed sales and(or) everyday life, I figured I'd give some tips on how to be a prosperous and profitable herbal engineer in this time where kids learn how to roll a blunt before they ever blow bubbles in their milk carton.

Punctuality: Every second is indeed a dollar and(or) EBT swipe. I don't know about everywhere else in America, but in my city this is a big problem for most young reckless niggas anyway, especially the "selling weed to keep minutes on my phone" variety. Nobody has time to waste, niggas want to spend what they have left after betting on the playoffs with you! so BE ON TIME! If you tell a potential buyer that your estimated time of arrival is in 30 minutes DO NOT let 29 minutes pass by without a courtesy call. It keeps the customer at ease, and even though you probably won't give giving a fuck a chance, it still makes you look a bit more professional and gives off the illusion that you're a hustler with REAL ambition.
Quality Over Quantity: Everyone has fallen victim to the guy with "corn" or "kush", and ended up rolling up pixy dust, or some clumped up brown shit that looks and smells like its description, and succumbed to his mediocrity out of desperation.

That's the "one-time-transaction" nigga, the name kind of says it all. More than likely he has a 9-5, and only sells weed cause Child Support garnishes his check. He only aspires for a Tyronn Lue like career, but you want to step over those niggas in true pre-Turkey Iverson fashion. Laziness and penny pinching won't win you a ring, so even though you might have to spend a bit more for quality product, the pay off is that much greater. A wise man once said, "scared money don't make no money", and he MUST know what he's talking about because he never had a job cause he sold yay.
Consistency: Reliability may be the one true way to stay relevant in this game where rookies fresh out of High School can drop 50 a nite on Kobe. Being on time, and supplying the greenest of hues once in a blue moon is cool enough where you might be the only nigga pushing nickle bags within 10 blocks of your mother's basement, but if you want to be the top nigga in this dirty game you have to do it every single night. Good product will keep you at the bottom of your customer's Sidekick contacts, consistency will have you in the speed dial of iPhone 4s before a nigga remembers all 10-digits at his grandmother's house. So be flexible, and always keep your eye on the prize.
*Tip* Don't double book yourself. Never tell a custie that you'll be there soon if you just walked in a packed barbershop, just tell them you won't be available til tomorrow evening.