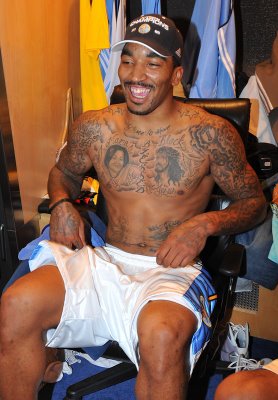 Damn this NBA lockout is real. Like really real. JR Smith signs to play in China so now he can't play in the NBA for the 2011-2012 season….if there is even one. Starbury was right all along. Shit is getting non fictional.
Can you imagine the type of ignorance JR Smith will be getting into in China????
They'll love every minute of it.
READ: FREE AGENT JR SMITH FOLLOWING TEAMMATE WILSON CHANDLER TO CHINA